FABWOMEN a woman-focused, high energy, inviting group of women that come together to learn, laugh and connect. Through purpose filled events we develop personal and professional relationships that engage and enrich our lives.
What started as a meeting of just 20 women in 2014 has grown each month to over 70 and a membership of over 90.
It is so exciting to be a part of FABWOMEN! I have been with Shanna since the beginning sharing her vision to grow with women to Laugh, Learn, and Connect. As FABWOMEN grows, there is a bonding of women with lasting relationships. Come be yourself and have fun! You will be glad that you did!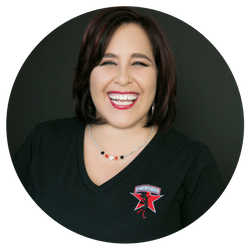 FABWOMEN is my oxygen, the more impact it makes, the more energy it gives me!
~ Shanna Kabatznick, CEO & Founder, FABWOMEN
On the morning of my first FABWOMEN meeting, I wondered why on earth I had paid for a meeting that would take me an hour and 20 minutes to get to? I've been to too many of these "network" meetings and wasn't excited about going. Am I glad I did!!! The energy was contagious and what rings totally true to me is what the incredible Shanna says…."FAB is not about women doing business, it is about the business of women." So grateful to be part of such an amazing group of genuine women! Thank you Shanna!