We are about more than women in business, we are about the business of women!
FABWOMEN  is a diverse community of women committed to personal and professional development through the creation of lasting connections.
FABWOMEN seeks to purposefully empower, encourage, motivate and celebrate the diversity of womanhood by creating a safe space for dialogue, by building strong personal networks and by providing opportunities for growth and education for the purpose of self-discovery and acceptance of one's authentic self.
FABWOMEN = Fearless, Authentic and Bold Women
Logo Origin Story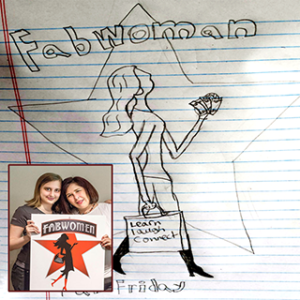 Learn how the vision of FABWOMEN was born and captured through the eyes of a 13 year old girl.
FABWOMEN helped me 'crack out of my shell'
FABWOMEN helped me 'crack out of my shell'
FABWOMEN helped me 'crack out of my shell'