Jan
26
Tue
2021
January 2021 ConFAB

@ zoom.us (link will be provided)
Jan 26 @ 7:30 pm – 9:00 pm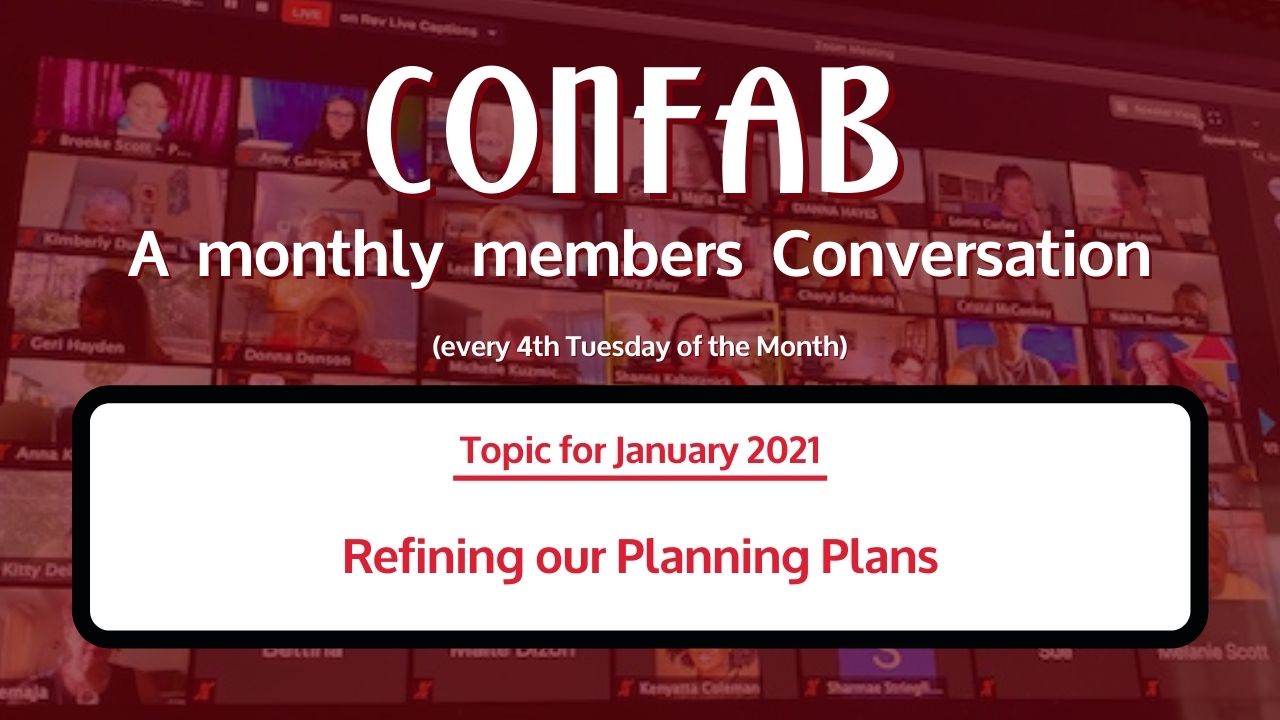 ConFAB is a virtual conversation with FABmembers from around the world. Exclusive for FABWOMEN members, it is held on the 4th Tuesday of each month.
Our topic for January is:  Refining our Planning Plans
As we move into 2021, we want to make sure that we have the systems in place that allow us to move dreams into goals into plans into action.  
What planners and tools are you using?  How do you find the right system for you?
How do you organize your life and make your goals tangible to keep you accountable and to mark you progress?  
We will talk about the planners, apps, systems, methods, and mindset that will facilitate our success.
*** Registration is not required to attend ConFAB. Please check the event page in our FABWOMEN Members Only group on Facebook for the Zoom link so you can join in the conversation. ***
Feb
12
Fri
2021
The Domino Effect: Repurposing Content on Instagram

@ zoom.us (link will be provided)
Feb 12 @ 9:00 am – 11:00 am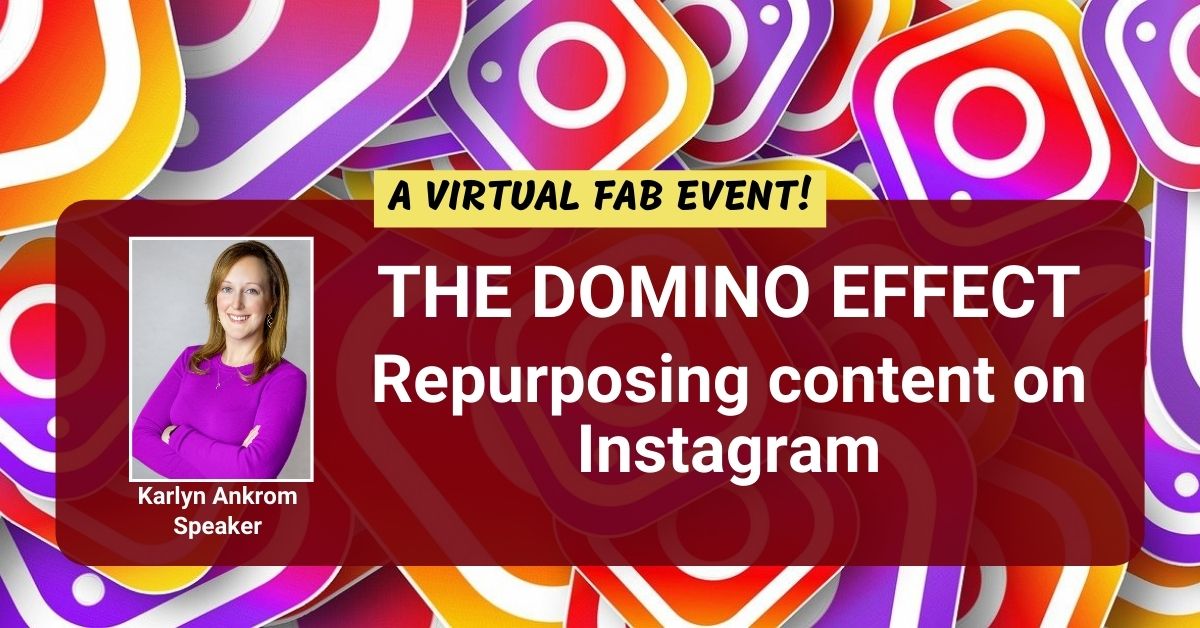 Did you know that Instagram users have grown beyond 1 billion this past year? That's billion with a B! While it might be easier to stick with Facebook as your primary social media platform, the sheer numbers and growing demographic of Instagram beg you to take notice if you want to have a major impact. Yes, it does mean that you will have to learn yet another social media platform, but isn't it worth it if you can grow your business? What if you could learn specific tips and strategies to help you utilize Instagram to its greatest potential?
FABWOMEN has you covered! To show our LOVE for you in the month of February, Karlyn Ankrom of Oh Snap Media, will be sharing tools and strategies to help you master your Instagram marketing plan. Karyln will teach you how to create content with intention and purpose rather than obligation and trying to 'keep up with the Jones.
Walk away from this presentation with:
Confidence to use Instagram to grow your business

Knowledge about the Domino Effect to repurpose your content effectively

The ability to create compelling content that will convert "lookie-loos" into raving and paying fans

The ability to grow your audience organically
This power packed presentation will arm you with the tools to take your social strategy to greater heights in 2021.
Step out and stand out. Register for this event today!
Oh! if you are a first-time guest, please contact us for complimentary registration.
THANKS TO OUR CORPORATE SPONSORS: