Oct
22
Tue
2019
October ConFAB – The M Word Part 2: Standing Up for the Price, Owning Your Fee, Asking for the Salary You Deserve

@ Zoom meeting
Oct 22 @ 7:30 pm – 9:00 pm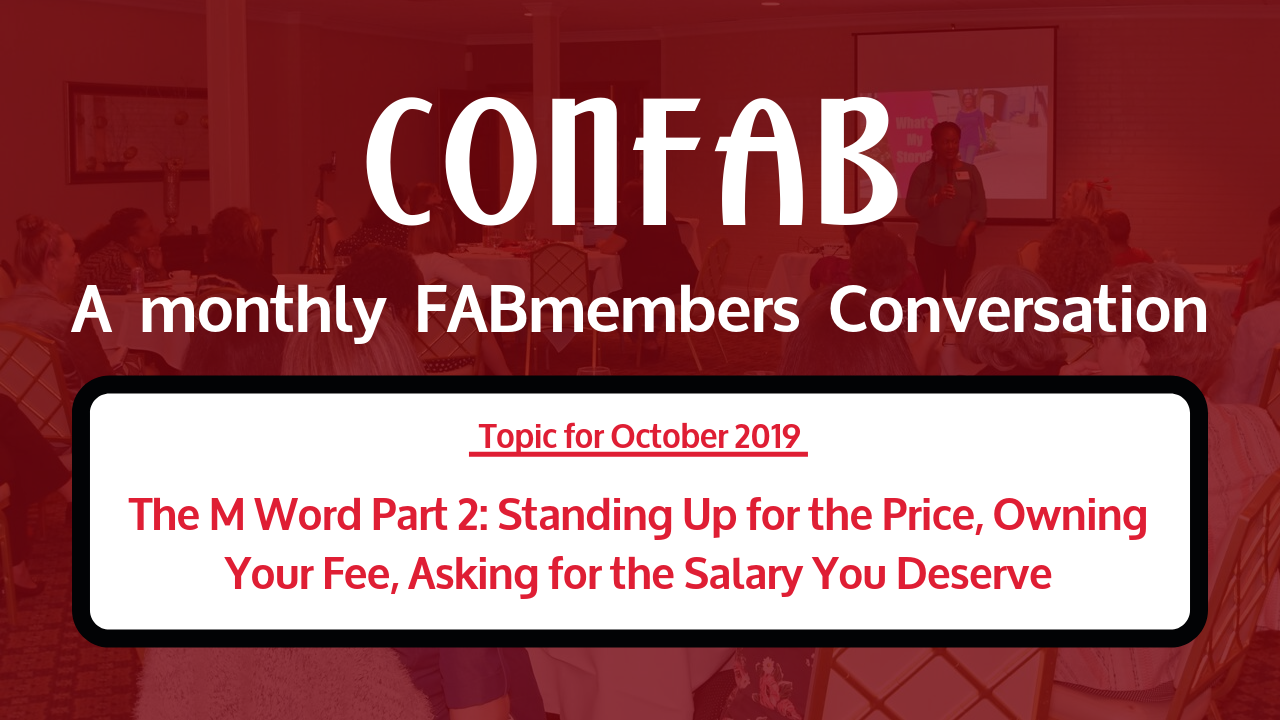 Explore Our October ConFAB Topic:  
The M Word Part 2: Standing Up for the Price, Owning Your Fee, Asking for the Salary You Deserve
In September, we began the conversation by discussing our stories about money.  What are the messages that we've received and that we believe about saving, spending and having money?  How has this impacted our behavior, our work, our feelings, and our financial well-being.  You can listen to the recording here.
In October, we turn the conversation to money as pay—salary, fees, earnings.  How do we set our rates and command our salary?  What is the relationship between our value, the value of what we do and the money we are paid?  How can we develop a relationship with money that is beneficial, abundant and comfortable?
Join us for this important conversation about the money that we earn.
*** Registration is not required to attend ConFAB. Please check the event page in our FABWOMEN Members Only group on Facebook for the Zoom link so you can join in the conversation on October 22nd. ***
Nov
8
Fri
2019
Lights, Camera, ACTION! – Creating and executing a customer-focused video marketing strategy

@ Meadowbrook Country Club
Nov 8 @ 8:45 am – 11:00 am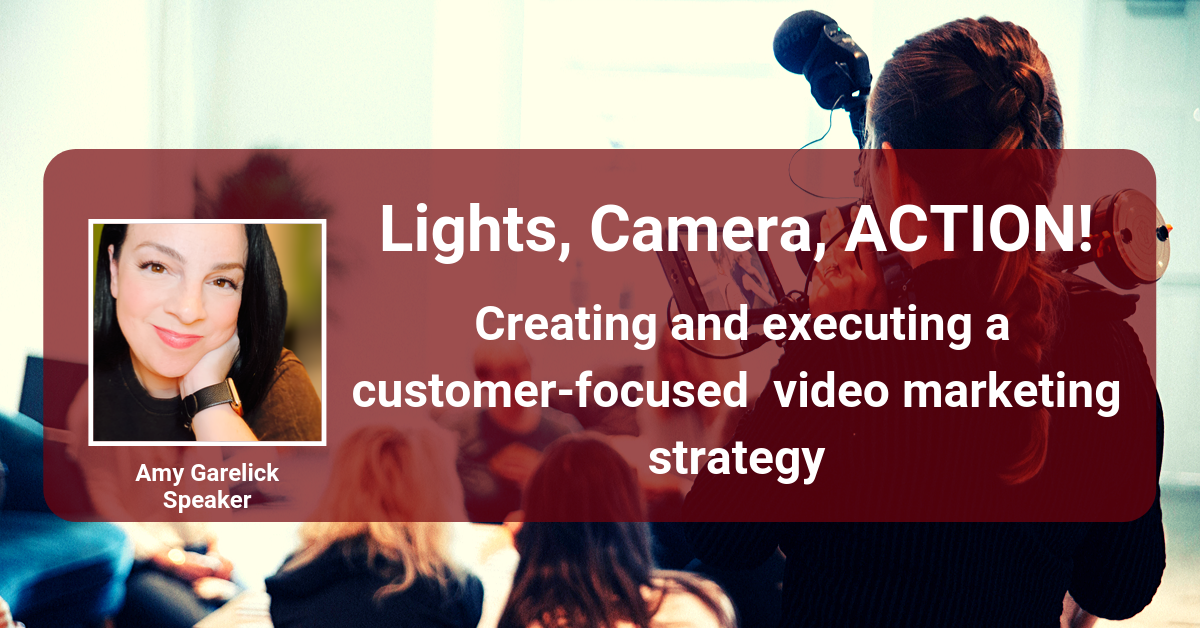 Is video part of your sales and marketing strategy? Do you know that you need to do it but are overwhelmed with the "how-to"? Do you wish there was a way to learn easy and actionable steps to help you implement video in your business? Do you tell yourself you don't have the equipment to produce quality video?  If you answered yes to any of these questions, then you don't want to miss our next FAB event!
When it comes to video, Amy Garelick knows her stuff. She has over two decades of experience in content creation, experiential marketing, sales strategy, and client campaign management from her time at The Walt Disney Company's Radio Disney and with the company she founded in 2014, Power Up Video.
Amy will be sharing strategies on how to create a minimum of a month's worth of customer-focused video in 9 hours or less – with just your smartphone. She will help you define the plan that works for YOU and fits your schedule. By having a goal-focused content strategy that works, you can stay consistent and create original material that truly works for you.
Here is what you will learn:
How to execute a proven video marketing strategy to create a month's worth of customer-focused content.
Ideas on how to be  consistent and  authentic when planning creative content
Tips for using your smartphone to create video and apps that can help you along the way
---
SPONSORED BY:
.