Feb
21
Fri
2020
VMFA Friday Art & Wine!

@ VMFA Virginia Museum of Fine Arts
Feb 21 @ 5:30 pm – 7:30 pm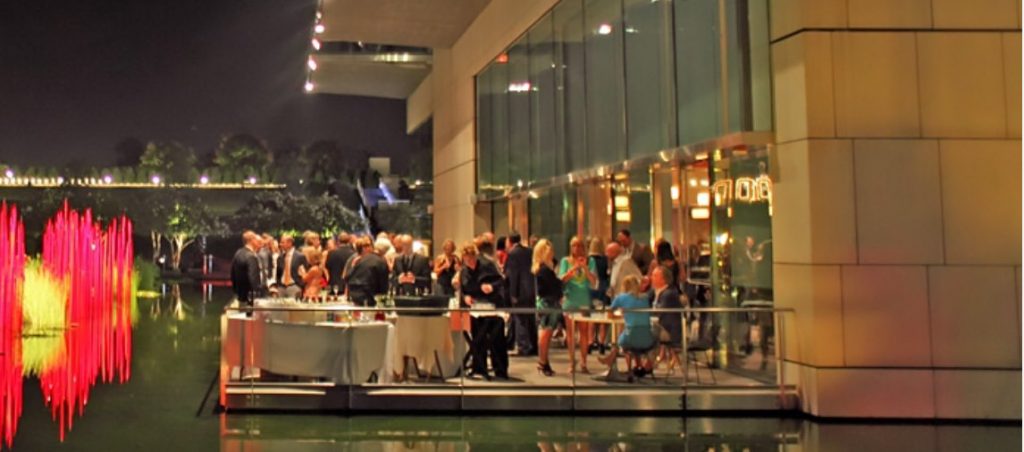 Let's go to the Virginia Museum of Fine Arts! On Friday evenings, they have happy hour specials plus FREE museum tours at 7PM or 7:30PM. We will be going on 2/21.
*Feel free to bring a friend with you! This event is open to non-members! There is NO cost to go to this – just whatever you decide to purchase for happy hour… Please remember to RSVP here on Facebook so we know who will be there!
For more details: https://www.vmfa.museum/calendar/events/friday-art-wine/
Feb
25
Tue
2020
February ConFAB – Connecting to Purpose and Passion

@ Zoom meeting
Feb 25 @ 7:30 pm – 9:00 pm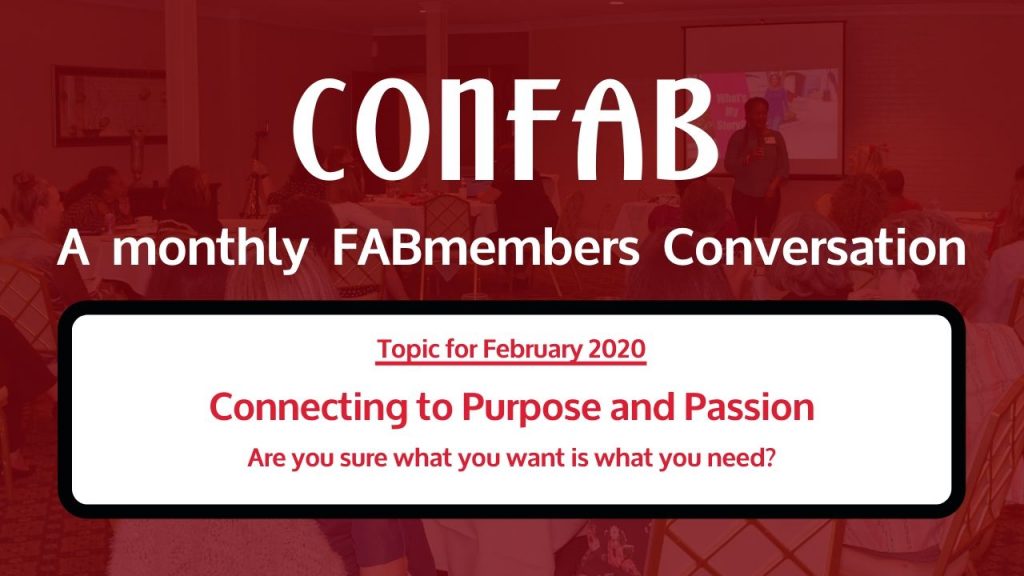 Explore Our February ConFAB Topic:  
Connecting to Purpose and Passion…
Are you sure what you want is what you need?
ConFAB is FABWOMEN's monthly virtual conversation with its members from around the world.
*** Registration is not required to attend ConFAB. Please check the event page in our FABWOMEN Members Only group on Facebook for the Zoom link so you can join in the conversation on Febaruary 25th. ***
Mar
13
Fri
2020
Dance to the Beat of Your Own Drum! – What would you do if you didn't care what others thought?

@ Thrive: Mind, Body & Soul
Mar 13 @ 9:00 am – 11:00 am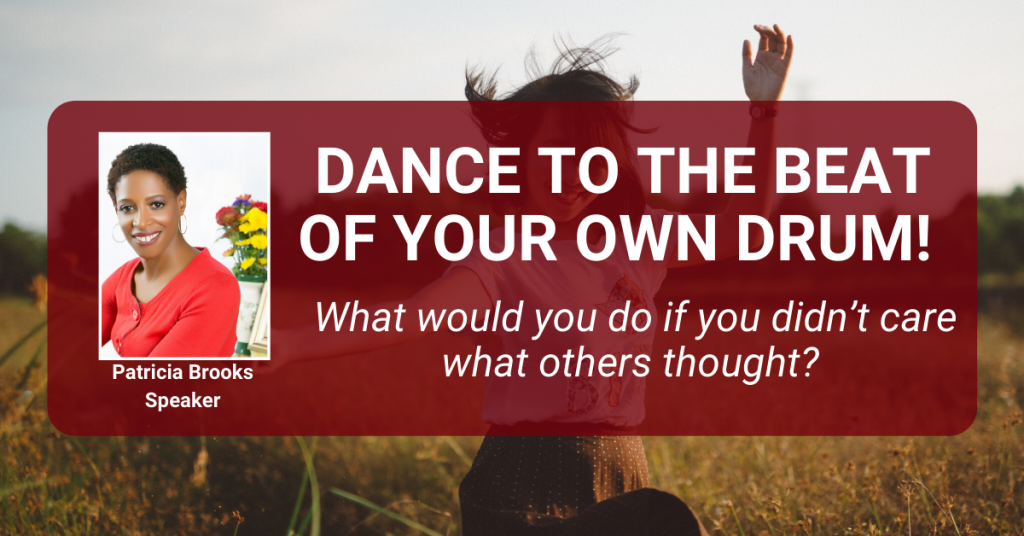 We know that the mind is a powerful thing. That when you put your mind to something and focus on your outcome, you can achieve what you desire. So why do we have such a hard time getting what we want? Are you ready to put your limiting beliefs, assumptions, and interpretations to rest so that you can feel free to be you? Are you prepared to shift your perspective and tell yourself a new story, one that allows you to step out of your comfort zone?
Our March FAB event speaker is Patricia Brooks, "The Courage Catalyst."  She is a Certified Professional Coach, speaker, and author who moved through her fears and started a new life in France! Patricia will share how she did it, despite some very real self-doubt and, she will discuss insights she gained by Dancing to the Beat of Her Own Drum.
In this presentation, you will learn the three blocks that keep us from doing what we feel compelled to do
Limiting Beliefs– These are general statements we take to be true, as a result of making an incorrect conclusion about something in life.
Interpretations– these are how we read other people, their actions or body language, and take it to be the truth. This causes us to act in ways that might not serve us or allow us to be authentic.
Assumptions are how we read a situation based on our experience. We create a story that prevents us from acting. It happened in the past so it will happen again. Why even try?
We will learn, we will chat, and we will engage and understand how to get past what's holding us back. Because FABWOMEN focuses on delivering an incredible experience, we are now hosting our events at an incredible location!
---
THANKS TO OUR CORPORATE SPONSORS: