Apr
10
Fri
2020
Accelerating Your Business & Network on LinkedIn

@ zoom.us (link will be provided)
Apr 10 @ 9:00 am – 11:00 am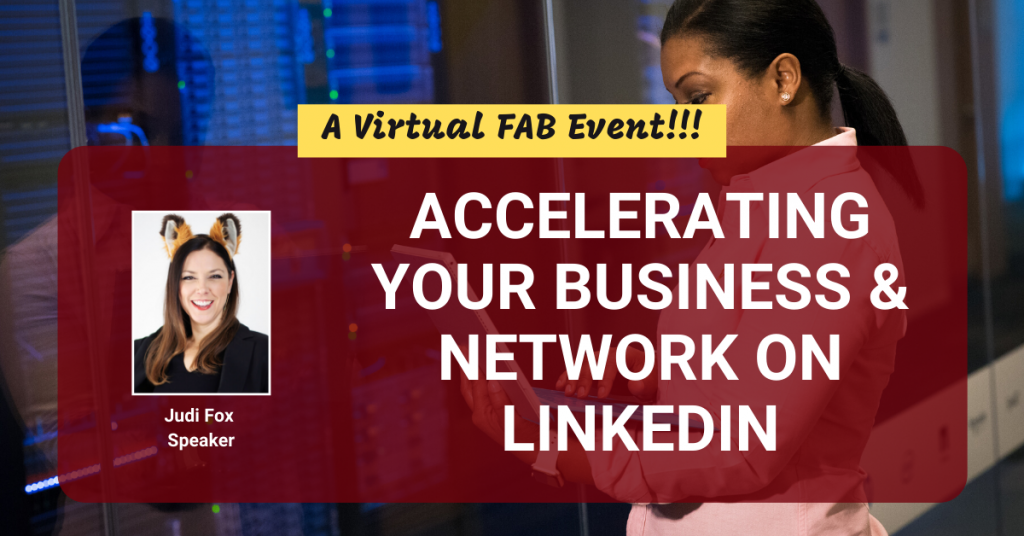 Now more than ever, knowing how to grow your business using social media is imperative, and recent statistics via Hubspot reveal that LinkedIn is 277% more effective at generating leads for your business than Facebook and Twitter!** Those same statistics show that 43% of marketers have reported sourcing at least one customer from LinkedIn. Are you among those business owners or marketers? If not, would you like to learn how to grow that statistic and begin using LinkedIn to generate more business? Often overlooked as an excellent social networking tool, LinkedIn boasts over 575 million users, providing fertile soil for cultivating and growing business relationships. FAB understands the value of LinkedIn and would like to help you learn how to harness it for the powerful tool it is. That's why we've invited LinkedIn Expert, Judi Fox, to share with us at our Virtual April FAB event!
Judi hit over 3 million views on her own LinkedIn profile in 2018 and developed the LinkedIn Accelerator Method, where she works with her clients to increase their business by building a killer profile that can produce sales in your sleep. Judi has also been featured on Inc.com as a top Live Video Marketer, and she's coming to FAB to teach her methods to YOU!  Get ready to learn:
How to show up as a leader and influencer on LinkedIn
How to build an evergreen profile that will help you make money as you sleep
How to create powerful and effective content on LinkedIn
Are you ready to learn how to push the needle forward and make LinkedIn work for you? hurry and register for this FABULOUS virtual presentation
**Source: https://kinsta.com/blog/linkedin-statistics/
---
THANKS TO OUR CORPORATE SPONSORS:
May
23
Sat
2020
Cherry Blossom Painting with Rebecca Taylor

@ Thrive: Mind, Body & Soul
May 23 @ 2:00 pm – 5:00 pm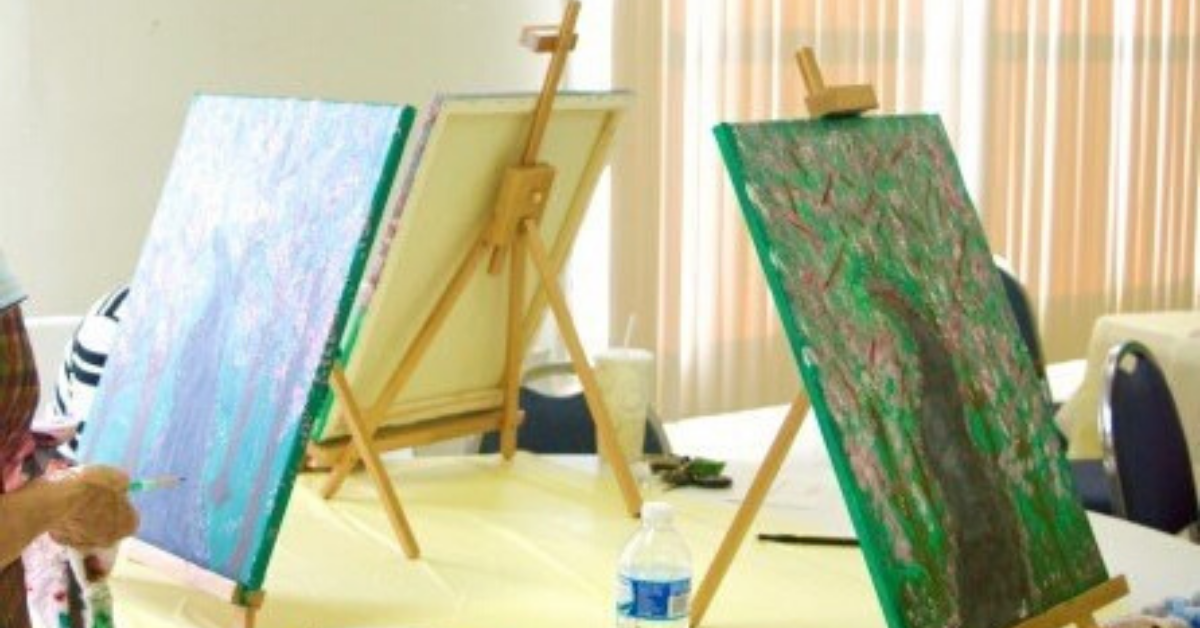 This March, FABWOMEN will be supporting 2 FAB businesses – THRIVE (the location of the class) and Becky Taylor! We will be learning how to paint Cherry Blossoms! This event is open to anyone so make sure you register now! Cost is $45. If you have a Thrive membership, don't forget there is a 25% discount. Here is info about the class that I've copied from the class event page:
Come try your hand at painting, hang out with some of your favorite people, and share great conversation and laughs. We will be conjuring springtime with this painting of cherry blossoms in bloom. I will be guiding you step by step on color mixing and brush strokes so that you will be amazed at your artistic potential- no painting in the lines!
All materials, refreshments, and wine, if you want it, included.
Click below to register for this class.