Mar
23
Tue
2021
March 2021 ConFAB

@ Zoom meeting
Mar 23 @ 7:30 pm – 9:00 pm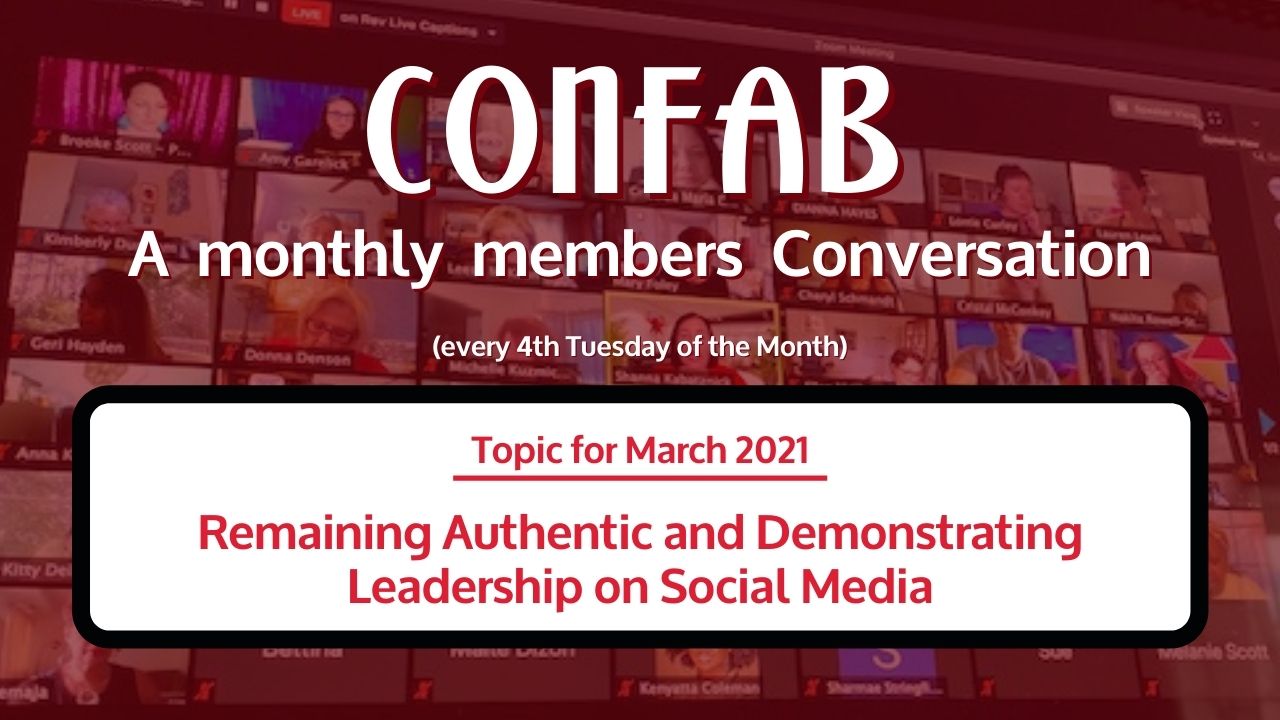 ConFAB is a virtual conversation with FABmembers from around the world. Exclusive for FABWOMEN members, it is held on the 4th Tuesday of each month.
The topic for March is: Remaining Authentic and Demonstrating Leadership on Social Media
We have enjoyed speakers who have helped us learn best practices for using social media.  As we engage with others on these platforms—responding, reacting, interacting, and posting—we want to pay attention to the impact we are having.
We are going to discuss leadership, authenticity, reputation, engagement, credibility, exposure, and even fun on social media.  
Come prepared to share stories of success, questions and concerns.  
*** Registration is not required to attend ConFAB. Please check the event page in our FABWOMEN Members Only group on Facebook for the Zoom link so you can join in the conversation. ***