Jan
26
Tue
2021
January 2021 ConFAB

@ zoom.us (link will be provided)
Jan 26 @ 7:30 pm – 9:00 pm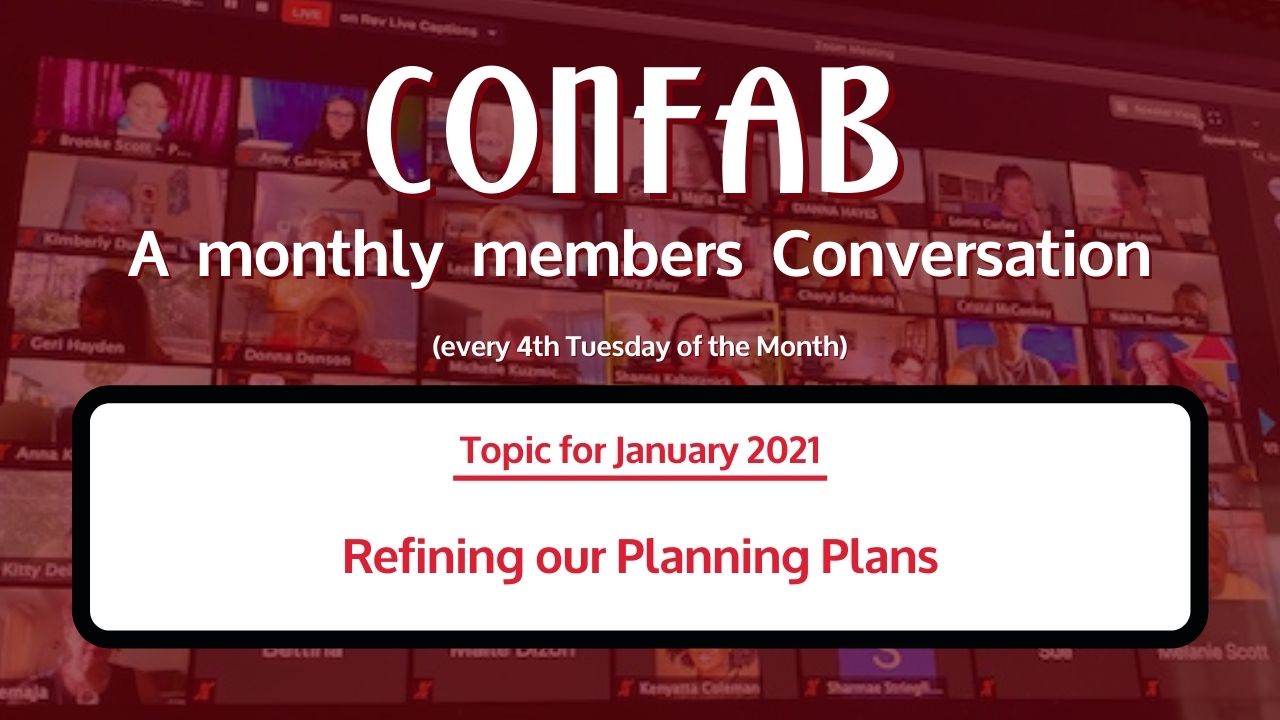 ConFAB is a virtual conversation with FABmembers from around the world. Exclusive for FABWOMEN members, it is held on the 4th Tuesday of each month.
Our topic for January is:  Refining our Planning Plans
As we move into 2021, we want to make sure that we have the systems in place that allow us to move dreams into goals into plans into action.  
What planners and tools are you using?  How do you find the right system for you?
How do you organize your life and make your goals tangible to keep you accountable and to mark you progress?  
We will talk about the planners, apps, systems, methods, and mindset that will facilitate our success.
*** Registration is not required to attend ConFAB. Please check the event page in our FABWOMEN Members Only group on Facebook for the Zoom link so you can join in the conversation. ***