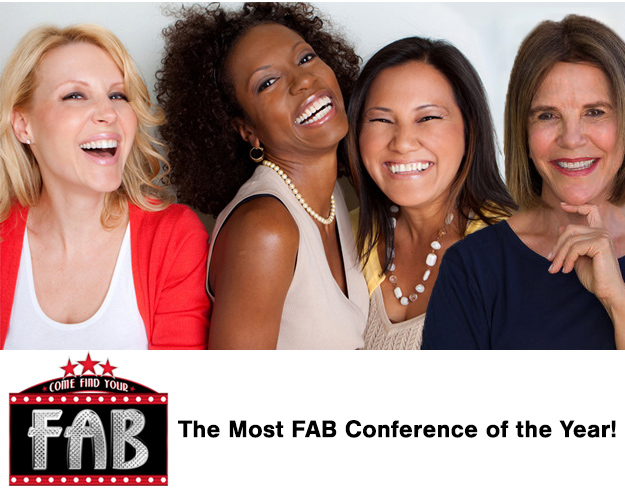 THE POWER IN OUR DIFFERENCES
Harnessing Our Generational Stories
September 28th, 2018
8:30am – 4:00pm
"I just don't understand that generation!!" Can you relate to this statement? It's no wonder! This is what happens when, for the first time, 3 generations of women are fully engaged in the workplace and as entreprenuers in the marketplace at the same time. Whether Boomers, Gen Xers and Millennials, FAB women believe the key to success is far beyond tolerance. It is capitalizing on our strengths together.
At this year's FAB event, we are a setting the stage for meaningful multi-generational interactions to understand each other's differences and how to use them to truly contribute and collaborate.
You will leave with an ability to connect with your prospects, partners, and collegues of any generation at a deeper level. Expand your awareness and take away the thinking, listening and speaking skills necessary for rich, meaningful communication.
What To Expect!
Connect with 100+ FABULOUS women.
2 thought provoking workshop sessions.
"One Woman Show" – "Generational Confusion"
Cross Generational Panel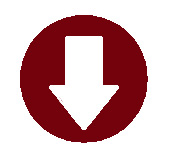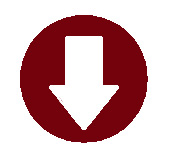 Get in on Early Bird Special Register before 7/27!
Thought Provoking Workshop Sessions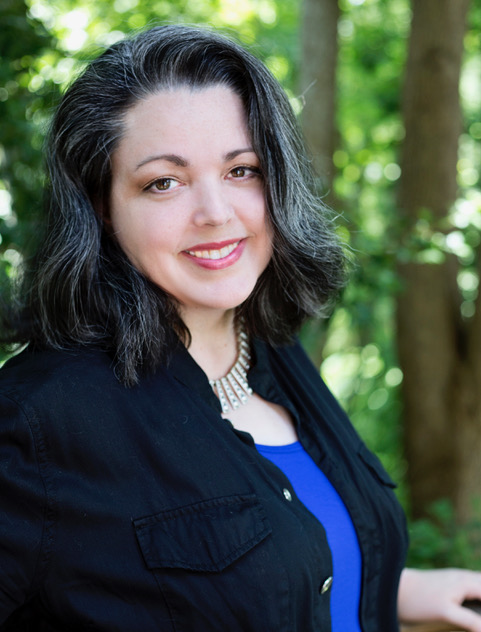 Click on image above for quick BIO
Jennifer Einolf presents:
"Can You Hear Me Now? 5 Steps to Powerful Conversations"
In order to work together, to create beautiful communities and to build effective enterprises, we must find ways to harness our differences to answer the challenges and opportunities before us.  Conversation—the act weaving connection with words—is the most powerful tool we have for creating a healthy way forward together. How do we talk to each other across the perspectives that appear to divide us?  How do we reach across generations to have powerful conversations?
In this engaging, hands on session, we will explore five steps to building connections through conversation.  
What resources do we already possess that can help us listen effectively?
How do we organize our own thoughts in the moment to allow our listener to hear us clearly?
How can we be present in the conversation and relate our own personal experiences to the experiences of others without creating competition, resentment or impatience?
How do we invite a response that begins to solve problems, build consensus and ignite change?
We will learn a framework for conversation that has the power to revolutionize the way in which we interact with out families, our co-workers, our clients and the world.  We can listen, speak and connect with confidence and purpose.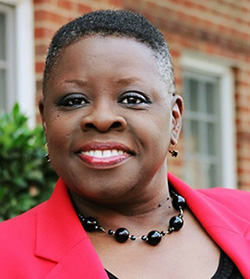 Click on image above for quick BIO
Barbara Holmes Smith  presents:
"Is That What You Thought I Said? #WhatIREALLYmeant " 
The workplace offers interaction with a variety of different people within multiple age ranges.  To be fully engaged in the workplace effective communications are paramount.  However, because of the vast differences and the advancement of technology in the digital age, miscommunication between the ages is inevitable.  Exploring how and why we communicate the way we do can make our workforce better.  Recognizing that communication differences exist between generations and respecting those differences will allow us to grow as women business owners, professionals and people in general.
 In this energetic, interactive and fun workshop, you will discover 
Generational differences that make working together tough at times
Easing barriers to workplace communications to create more professional, harmonious, and meaningful interactions
Distractors to cohesive communications and how to overcome them.
One Woman Show – Generational Confusion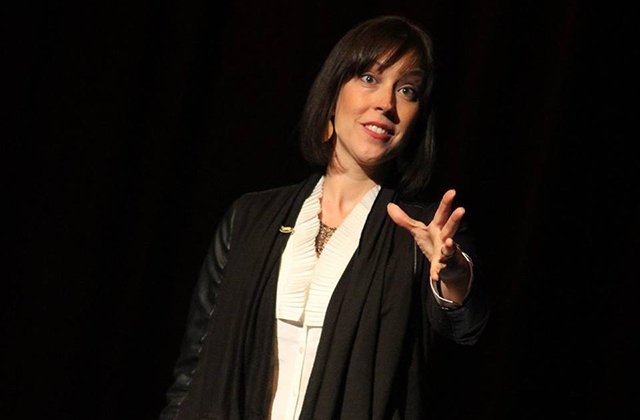 Erin will be sharing her personal experiences of "Generational Confusion" through song and story. As a rare and confused "Xennial", raised by a Boomer mom and greatest Gen grandmother, Erin's message is relatable and fun. She now is also raising a generation Z daughter, as well as working with a mash-up of ladies from all generations. Erin has learned to embrace this journey through songs and stories and find humor in all of it. Be ready to relate, laugh and cry as she keeps us entertained.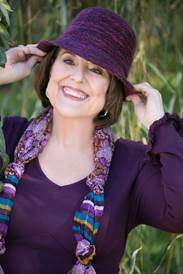 Kathy Eckhardt
Genius Guru, Success Coach, Speaker and Trainer
A Coach and Cheerleader to remarkable, high-potential women, Kathy can fulfill her life mission of teaching others to live richer, more abundant lives. As a Sales Director with Mary Kay Inc, Kathy specialized in leadership and motivation as well as sales training and image development. She led her Sales Unit to the top 2% of the company earning 14 of those famous Pink Cadillacs along the way.
A Master Facilitator and Certified Practitioner of the Heart IQ coaching method, she was personally mentored at the highest level by the creator and founder of the method, Christian Pankhurst and coached HEART IQ students' worldwide. In 2016, Kathy founded The Solopreneur Success Connection through which she supports, educates and inspires a community of several hundred savvy solopreneurs across Hampton Roads.  Kathy is committed and passionate about working with winners to actualize their full potential. Today, as the founder of READY RIGHT NOW, Kathy offers digital programs and live events to teach and coach hundreds of women how to turn their big visions into reality. She believes that by their personal transformation, they have the power to make a massive imprint on the world.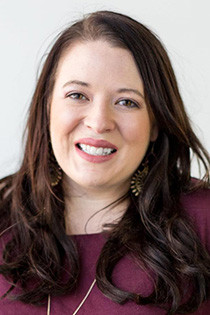 Liz Dukette
Leadership Coach, Founder and CEO of World U.P. Foundation and Whoot Consulting
Prior to 2017, Liz Dukette denied that she was a millennial, and cringed at any association with the label. However, after founding a non-profit, The World U.P. Foundation, and quitting her stable 9-5 job to start her own consulting business, she found it difficult to continue the charade. Now Liz embraces her millennial badge as a symbol of innovation, inclusion, and activism, and encourages others to do the same.
Raised in a small conservative rural town in Upstate, NY, Liz Dukette grew up surrounded by a society that embraced tradition, which did not include women leaders. Thanks to a mother who consistently created fissures in the glass-ceiling, Liz grew up with the support and encouragement to have ambitious dreams and lofty goals. Thanks to an entrepreneurial father, she quickly learned how to be innovative in achieving those goals.
Liz is excited to be a part of a new generation of millennial women who run, organize, and advocate for positive change.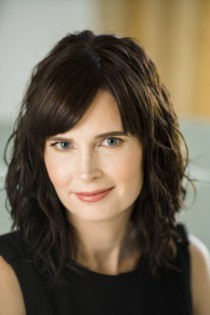 Shannon Milligan
Associate Broker/Owner of RVA Home Team brokered by eXp Realty
Hey there! I am your 40 something, social media loving Richmond Realtor who happens to have a passion for marketing and uncovering what makes people tick. By coming from curiosity and seeking first to understand, I have discovered that I must meet people where they are, whether it be in business or in my personal relationships.  That means finding a way to connect, a way to communicate in various ways. What does that look like? It is embracing technology while holding onto the fundamentals of building relationships with my clients, friends and loved ones. In my real estate business, you will often find me on a traditional phone call with my baby boomer clients, while using Facetime for my fellow Gen X peers. With my millennial or Gen Z clients, I am often utilizing Snapchat or a messaging app such as Voxer.  And, at home my family communicates almost exclusively through text! 
I truly believe success, in all aspects of our lives, starts once we welcome and fully accept the diversity of communication.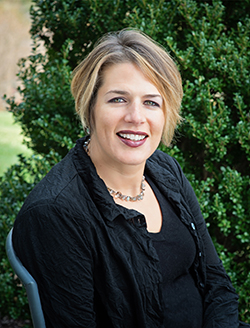 Ashley Mannell
Ashley Mannell is the owner of and founder of Richmond Integrative Psychiatric & Nutrition Services in Richmond, VA.  She is Virginia's only dual-credentialed psychiatric nurse practitioner and registered dietitian, who is also a certified practitioner of Functional Medicine.   Ashley's training and expertise in nutrition and functional medicine allow her to provide a highly integrative and nutrition-centered treatment approach for people looking to achieve better mental health without relying solely on medication. Her education background includes a BA in history and philosophy from the University of Virginia (Charlottesville, VA), a MS in Dietetics from James Madison University (Harrisonburg, Virginia); a BS and MS in Nursing with specialty as an Adult Psychiatric and Mental Health Nurse Practitioner from Virginia Commonwealth University (Richmond, VA), and certification as a practitioner of functional medicine through the Institute of Functional Medicine.
 Get in on the most FAB event of the year!
 Get in on the most FAB event of the year!
Contact
Date: September 14, 2018
Time: 8:30am-4:00pm
Location: Meadowbrook Country Club
Address: 3700 Cogbill Rd
North Chesterfield, VA 23234
United States