When:
November 12, 2021 @ 9:00 am – 11:00 am
2021-11-12T09:00:00-05:00
2021-11-12T11:00:00-05:00
Where:
Zoom (link will be provided after registration)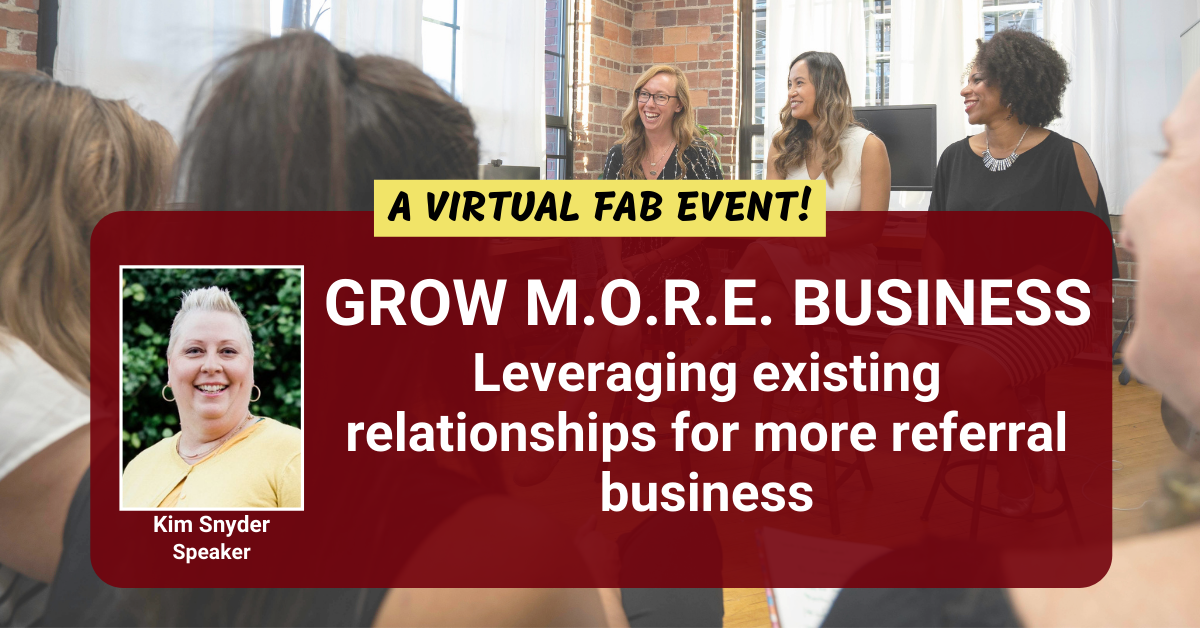 Does your marketing allow you to put your best foot forward?
Or are you blending in with everyone else?
What if you could do this in 1 hour a week?
As a business owner, you are always looking for the most profitable way to grow your business. A little-known marketing channel to add to that mix is speaking. Yes, speaking. It is one of the quickest ways to build authority in your marketplace. It keeps you from blending in and elevates you in front of your competition.
Wonder what is considered "speaking"? If you talk with your prospects, have conversations with your clients, give presentations (sales, status, or findings), are a podcast guest, or have done videos, those are "speaking". What if you could leverage those activities and get qualified leads?
And part of growing your business is to do it effectively and efficiently. Time is money. Kim D. Snyder spent 30 years running global strategic and transformation projects for most of the Fortune 500 organizations. She took those skills so when she transitioned to full business owner in 2018 and built her business using her own model. And the best part, she still does it 1 hour a week. And she is here today to show us what to do for our businesses, in 1 hour a week.
Sign up for this informative session today! During this session, you will discover:
The pillars of M.O.R.E. business growth in 4 steps
The 3 strategies for more referrals
Avoid this mistake that stops this referral process cold
Strategies to get booked as a speaker
*** REGISTRATION CLOSED ***
THANKS TO OUR CORPORATE SPONSORS:
THANKS TO OUR EVENT SPONSOR: