You've probably heard that in order to succeed in business you have to differentiate yourself.
Many entrepreneurs struggle with knowing what makes them different and how to make their brand stand out. They spend too much time comparing and trying to "fit in" or "keep up " with what everyone else is doing.
The best way to differentiate yourself is to be you. Be Authentic.
Quirky, Sassy, Fun, Bold, Caring, Sensitive, whatever it is.
There's no one else like you. No one can do what you do, the way you do it.
Who you are and what you stand for is your brand.  It's not your logo or your website. Those are the visual components of your brand.
Your business must be designed on the foundation of who you are and what you stand for rather than "following what's traditionally done" or  "what everyone else is doing".
Trying to be someone else or create a brand persona that's not aligned with who you really are, or trying to do something to "fit in" is not only exhausting, it also creates huge blocks in living a life of freedom and fulfillment.
You have to Embrace Your Authenticity . Embrace what is unique to you. Why? This can't be replicated. This is your competitive edge.
Other businesses may do some of the same things you do, have some of the same products, some of the same skill sets.  They can't do what you do the way that you do it.
Showing up in complete Authenticity and articulating it in your branding is what makes you different. It makes you stand out.
So, instead of trying to figure how to do things the way someone else is doing it or saying things the way someone else says it, be the star that you are.
Think about your clients. If you're trying to fit in or be the same as other people that provide similar services, how will your customers know that it's you that they're meant to work with?
How many clients are you losing when you're not showing up as yourself?
What's your special sauce? What makes your recipe different?  Own that.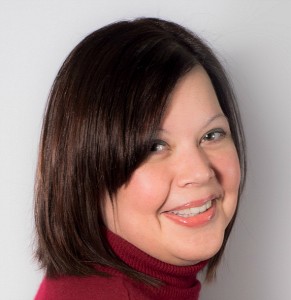 About the Author: Dyanne Joyner is Branding Specialist and the Founder of Impact Rich Life, where she mentors and teaches women how to create authentic, impactful brands and grow meaningful businesses. Dyanne is known for transforming ideas into attention grabbing, revenue generating brands.