Every girl wants to live a fairy tale. We all grew up watching Cinderella and Snow White. They both endured setbacks and challenges in their story, but eventually found their prince charming and lived 'happily ever after.' Isn't that what we all want? To live happily ever after?
What I learned in my life journey is that everyone's 'happily ever after' is different, and just because things don't turn out exactly as you planned doesn't mean you can't be happy. Life has many detours and yet it is these detours that bring you to the place you are meant to be.
When I came to the United States I was thousands of miles away from home. English was my second language and I didn't know anyone. After College I did what I thought I was supposed to do.  I got a job, got married, and had kids. To those looking from the outside I had "that perfect life"
Wait, did I mention that life has many detours? Happily ever after didn't quite go the way I thought.  I found myself divorced, with two kids and in a new city. I could have used this situation as a perfect excuse to pack up and move back home. It was then that I chose to stand up and move forward. It took courage and faith yet I knew I was making the right choice.
It was during this major turning point in my life that FABWOMEN was born. I made it my mission to encourage and empower other women that found themselves at the crossroads of life and help them feel good about their own personal journey. That's my 'happily ever after' and my story is still being written. What about yours?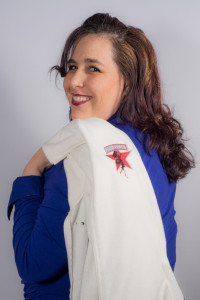 ABOUT THE AUTHOR: Shanna Kabatznick, Founder of FABWOMEN, LLC. has always been focused on empowering women.  By using her skills as a connector and speaker she motivates women to find their FABULOUS inner strength and let it shine.