When:
February 23, 2021 @ 7:30 pm – 9:00 pm
2021-02-23T19:30:00-05:00
2021-02-23T21:00:00-05:00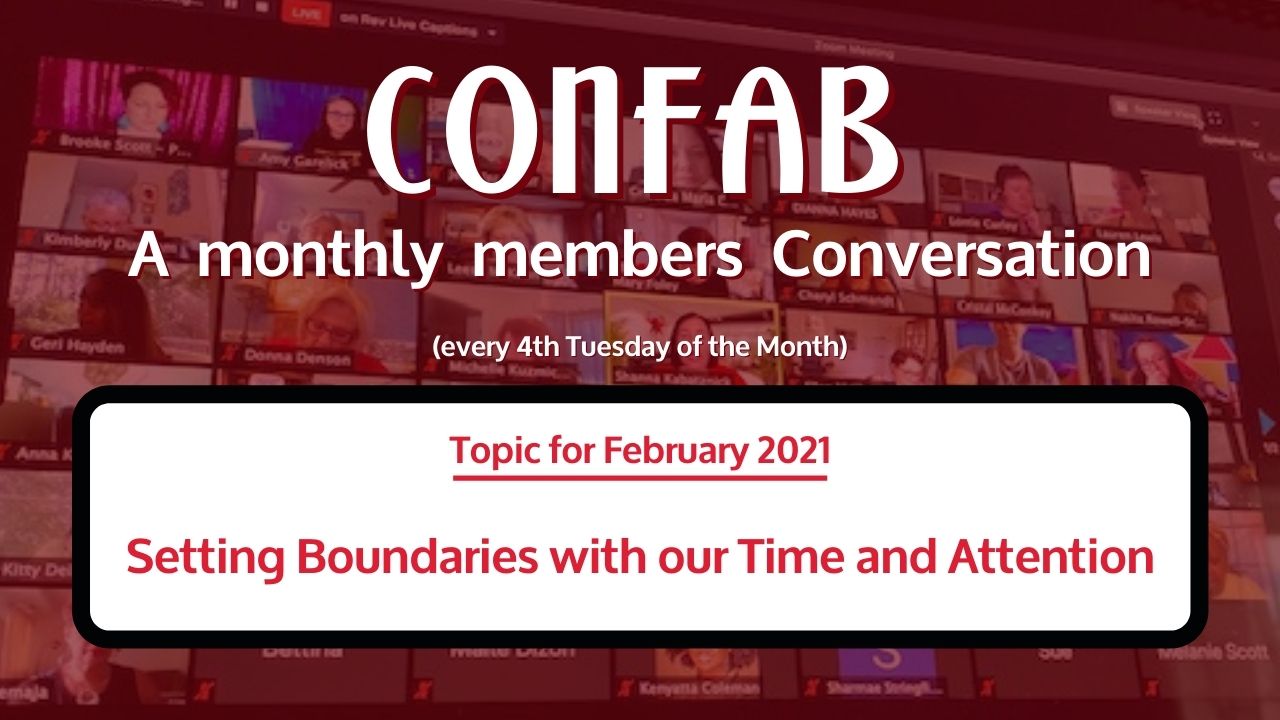 ConFAB is a virtual conversation with FABmembers from around the world. Exclusive for FABWOMEN members, it is held on the 4th Tuesday of each month.
The topic for February is: Setting boundaries with our time and attention 
We will examine the blurry lines between the parts of our lives.  How do we work from home without being assumed to be at home?  We will discuss ways of recreating the resources we had a year ago to make sure that we aren't the only ones being called on to do things that we more easily outsources before.  How do we set the lines that empower us and establish the respect we need?