When:
June 22, 2021 @ 7:30 pm – 9:00 pm
2021-06-22T19:30:00-04:00
2021-06-22T21:00:00-04:00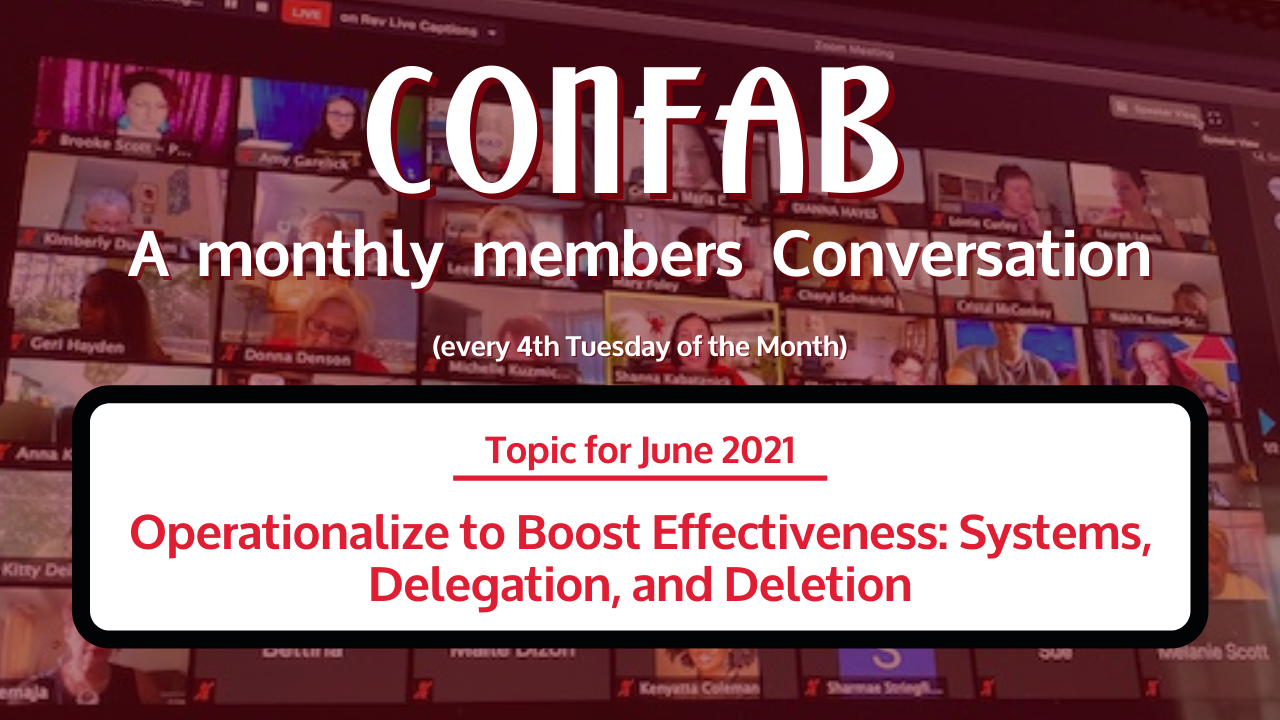 ConFAB is a virtual conversation with FABmembers from around the world. Exclusive for FABWOMEN members, it is held on the 4th Tuesday of each month.
Operationalize to Boost Effectiveness:  Systems, Delegation, and Deletion
We have so many things flying at us at breakneck speed.  Emails pile up. Text messages ping.  We have projects to manage, tasks to complete.  
It's time to discuss how we handle all this complexity with grace and ease.  We will share frustrations and victories, apps and tools, habits and attitudes that allow us to operationalize those pesky recurring tasks in order to leave our brains free to do all the juicy, life changing work we are capable of delivering.
*** Registration is not required to attend ConFAB. Please check the event page in our FABWOMEN Members Only group on Facebook for the Zoom link so you can join in the conversation. ***