When:
November 26, 2019 @ 7:30 pm – 9:00 pm
2019-11-26T19:30:00-05:00
2019-11-26T21:00:00-05:00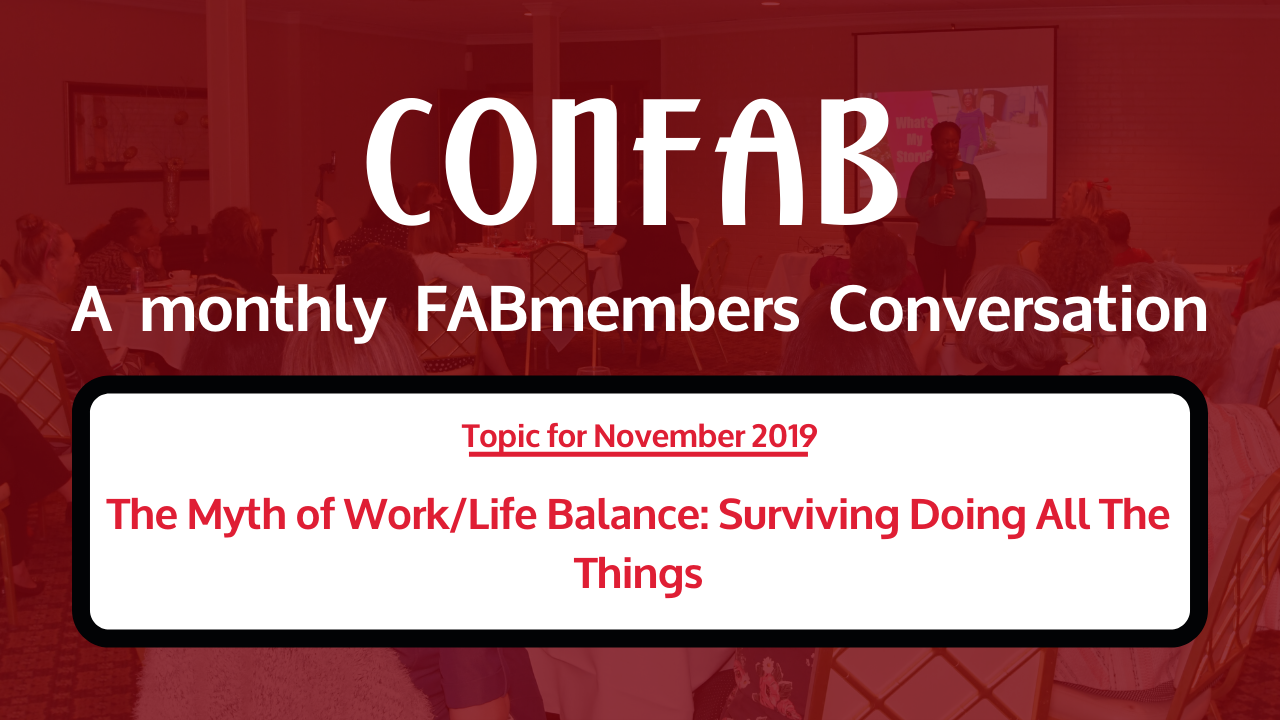 Explore Our November ConFAB Topic:  
The Myth of Work/Life Balance: Surviving Doing All The Things
Look at the list of your commitments and involvements.  Are you running a business, working on your career, taking care of family members, involved in volunteer roles, finding time for self-investment, maintaining your social network, fielding requests and writing the Great American Novel?  Are you too busy to even compile the list?
How do we set good boundaries and figure out where the "No" lives?  Do you feel like you even have permission (from others or from yourself) to say no?  How do you manage what you need to manage, accomplish what you need to accomplish and remain healthy and calm?
We will discuss the elusive state of balance in our monthly ConFAB call.  We share our challenges and opportunities, discuss our learning and our successes, and uncover insights that can help us, one and all, live a happier, more productive, more fulfilling life.  That's not too much to ask, is it?
*** Registration is not required to attend ConFAB. Please check the event page in our FABWOMEN Members Only group on Facebook for the Zoom link so you can join in the conversation on November 26th. ***